advertisements

It's undeniably that the number of apps in Windows Phone Store is incomparable with Apple App Store or Google Play but that doesn't means you can't find cool apps for your Windows Phone. Although Windows Phone has less than 10% of worldwide smartphone OS market share, there are still a group of fans who love the unique features found in Windows phone. For example, shape-writing keyboard, word prediction, Cortana voice-response digital assistant and more. There are also a huge group of developers who built a lot of useful apps for Windows phone. If you are still using Nokia Lumia 625, Nokia Lumia 830 or any Windows phone, it's time to check out these top 10 best free Windows phone apps. Well, you don't need to jailbreak Windows Phone in order to get these apps.
Cool Tiles

Try Cool Tiles to customize the interface of your phone in a tile-based format. The tile-based interface is easier to be used especially when you are using one hand. Cool Tiles also allow you to add handy utilities to your interface such as timer, flashlights and more. In 2015, this app gets top ratings in the Windows Phone app store.
Evernote

Compared to the OneNote app that comes with Windows in your phone, Evernote offers a little more features. Other than jotting down important notes with links to websites, you can pin the note to the start screen of your phone. It's worth to give it a try since there is a free version.
Flixster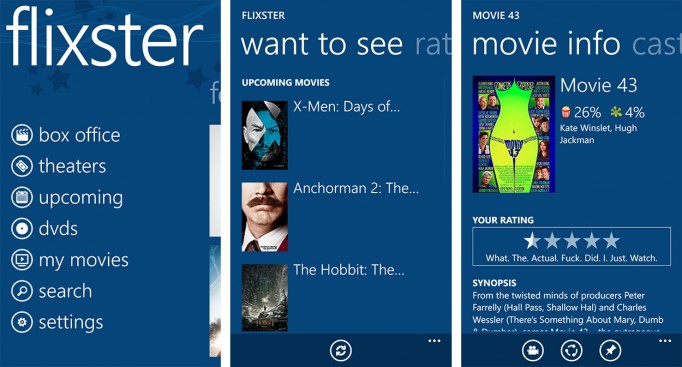 Flixster is an app that tells you which movie worth your time and money. It comes with detail reviews from Rotten Tomatoes, synopsis and box office rankings. It also keep you update about the latest DVD releases. This is definitely the app for movie fans.
Asphalt 8: Airborne

In real life, not everybody is able to buy a few supercars and drive them. However, you can now drive any supercars and race it with Asphalt 8 Airborne in your Windows phone. There is also a multiplayer option for you to challenge other player online. So far, this is one of the best free Windows phone games because it utilizes the sensors and accelerometer in your device.
Kik Messenger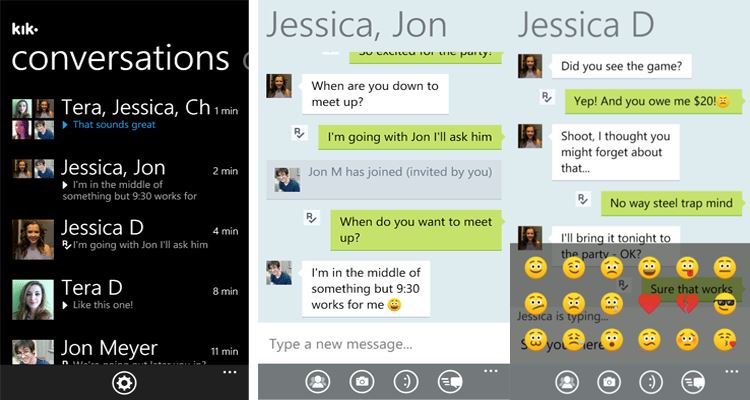 It works like WeChat, WhatsApp (download WhatsApp on Windows Phone), LINE or Viber. You can send text messages, videos, voice messages to anyone in your friend list. This app doesn't need your phone number for identification which is perfect for people without a phone number.
Spotify

The free version of Spotify allows you to listen to any songs you want at anytime you want. The quality of the music is fantastic and it's like playing from the original soundtrack. There is an option to pay $9.99 per month for ad-free listening.
Shazam

Have you ever heard of a song and wondering what song is that? Shazam is an app that can identify any kind of songs or music. With Shazam installed, simply put your phone's microphone near to the music you want to recognize. The screen will appear the song name as well as the singer name. On top of that, you can also download Shazam PC version and use on a PC. Alternatively, you can try SoundHound, Tunatic, SongKong or MusiXmatch.
Skype

Skype is one of the best free Windows phone apps because you can call any other Skype user who doesn't has a Windows phone. With Skype, you can call to a PC, Android, Mac, iOS or even Blackberry. See: How to download WhatsApp for Nokia.
Tube Pro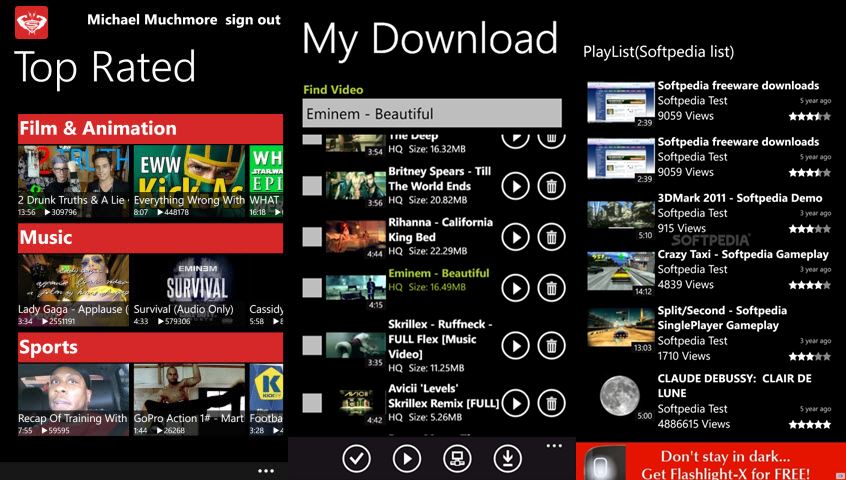 Tube Pro for Windows phone is like CerCube for iOS 9. It allows you to download YouTube videos and watch it offline. You can also upload videos to YouTube with Tube Pro for free.
Yelp

Yelp is a cool Windows phone app that makes your smartphone smarter. It shows you the nearby attractions, restaurant, coffee house and gas station. There is also a built-in map available in this app. This is a must-have free windows phone app if you are travelling to a new city that you have never been.
Editor's Note: All the previous Nokia phones has now officially become Windows Phones. Nokia Lumia 930 is now officially known as Windows Lumia 930. You no longer see the Nokia logo printed at the back of the phone instead of Windows logo. By the end of 2015, all these phones will be replaced by Windows 10, a powerful operating system that work on computers as well as Windows phones. Lastly, do you have a better Windows Phone app that is free? If you do, recommend it!
advertisements