advertisements

Want to know how to install cracked apps to an Android phone? There is a list of ways to download cracked apps but Approb is what we are going to look into it today. Approb, App rob, rob an app, does it sounds very melancholy? With Approb, you are allowed to download any paid app from Android App Store for free and install it to any Android device. In other words, Approb for Androids is like Installous or Appcake for iOS device which gives you the ability to install cracked apps and games. According to app developers, the whole idea of having cracked apps is to give a prospective buyer a chance to test an app or a game before buying them. In return, if you feel an app is very useful or a game is very fun to play, it does not hurt you to pay a few bucks to the developer. Therefore, it is highly suggested to buy after try. Let's follow the step-by-step guide to install cracked apps to an Android device.
Step 1: Prepare a PC (Personal Computer) and connect it to the internet. Go to Approb.com (they are now moving to appxk.com) and you will see tons of free apps available for download. On the top bar, click on Android and you will be led to a page with thousands of free Android apps. Search for the app you want by using the search bar on top or select it according to the category. Brain & Puzzle games, racing games, shopping apps, or entertainment apps are all packed in Approb. Select the app you want and download it from any source you prefer. Note: You are downloading an app in .APK file format.

Approb Screenshot
Step 2: Connect your phone to the internet and access to Android Market. Download ES File Explorer. This is a free app and it helps you to manage your file faster. Alternatively, you can use Root Explorer, PowerGrasp File Manager, Solid Explorer, File Manager by Gira.me, File Manager by Rhythm Software or any File Manager app that you feel comfortable with.
Step 3: Connect your Android device and your PC together. Make your Android device as a Storage Media. Access your Android device from PC and you will see a lot of folders. Create a new folder for the app you want to install, for instance, SwiftKey Keyboard. Add the APK file you download from Approb to the folder you created. Instead, you can also add it to the Download folder if you don't prefer too many folders.

Step 4: Now you can disconnect your Android device from your PC. Go to Settings -> Applications -> Unknown Sources. Check on the "Allow installation of non-Market applications".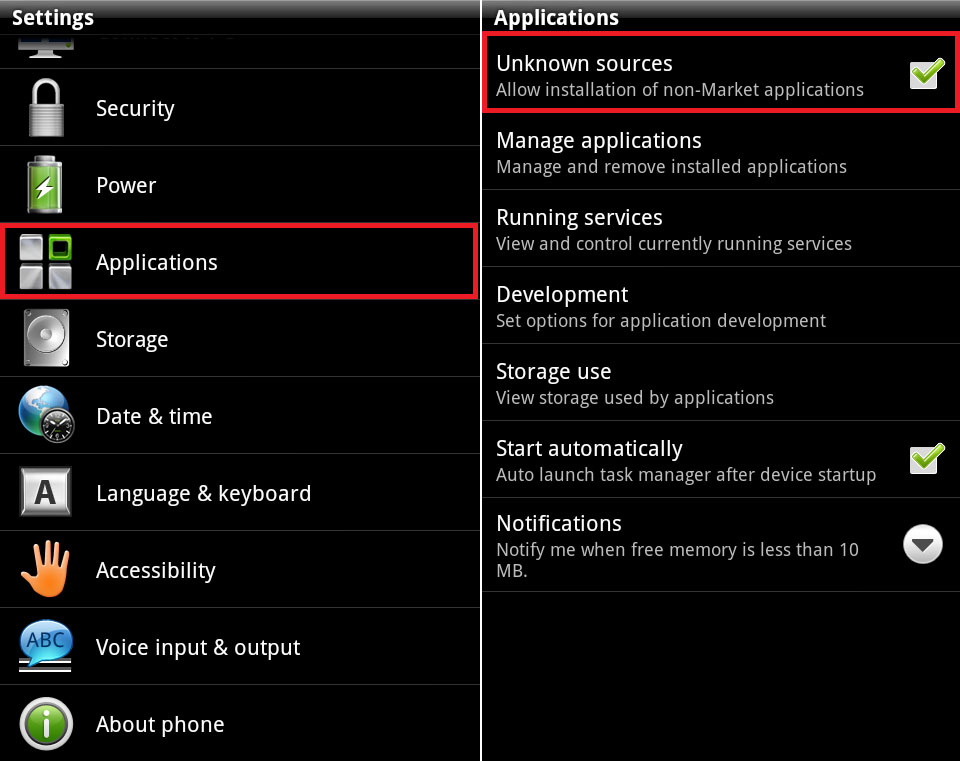 Step 5: It is now the time for ES File Explorer to perform its task. Open the folder you created in Step 3 and tap on the APK file to install it. Your desired app will be installed in less than a minute. Bingo! That is how you can install cracked apps with Approb.
Disclaimer: Cracked apps are built mainly for testing purpose only. This tutorial is intended for Educational purpose only. It is always recommended to buy an app after the "free trial".
advertisements