advertisements

The most wanted thing in the past few years was an application that allows iOS users to download paid apps for free to their iPhone, iPad, and iPod Touch. Cydia users keep praying for the arrival of an app that allows them to test an app from Apple Store for free so that they have time to consider whether or not to buy the app with their hard earned money. Today, Cydia users no longer need to pray. The arrival of the dream app has been released from China – Kuaiyong. Kuaiyong is now hotter than a cup of hot cappuccino because it is the most hunted app not only in China but also in the United States and the United Kingdom.
With the ability to allow any iOS user to download free app to their iOS 7 powered iPhone 5S without jailbreak, Kuaiyong has top the list of best Installous alternatives. Many Apple users who just bought the latest iPhone 5S not willing to jailbreak their brand new iOS 7 mobile phone because jailbreaking means killing the warranty. However, this is no longer a concern when it comes to Kuaiyong because this awesome application requires no jailbreak. In short, you don't have to jailbreak or use Cydia to get free apps.
While there are so many positives feedback about Kuaiyong, language is the only problem with this app. Kuaiyong was released in 2012 but there is no English version until today. You will always see a sentence in green saying "English Version (for Windows) is coming soon…" every time you log on to its official website. Well, instead of keep waiting for the English version, you may now install the Chinese version to your Mac, iPhone, or PC with the detail guide here.
To get Kuaiyong work on your iOS 7 device, Mac, or PC, you will have to download the setup file. Select Windows version for PC or download Kuaiyong IPA file for iOS device. Once you have download the setup file (.exe extension for Windows), you just have to double click it and install it like normal software. As for iOS device, install the IPA file just like how you install an app to your device and Kuaiyong will be ready in less than a minute.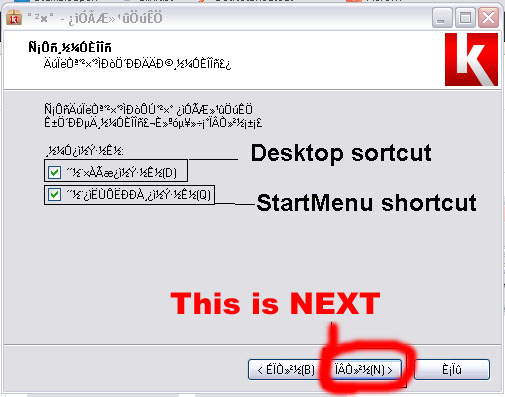 Kuaiyong installation for Windows PC
Whether you are using Mac or PC, you should be able to see the same thing once the installation is done. What you need now is the translation of the app as shown in the image here.
As you can see from the image above, there is a search bar, a search button, and some other important features including Manage Downloads, Top Downloads, Top Recommended, and New App. That's basically all you need in order to download an app. Search for the app you want and then click on the download button. You can then transfer the IPA file to your iOS 7 device through Mac. You may try some of these Kuaiyong alternatives if it is not working for you: Appcake (one of the most popular app), Approb, Wandoujia, gfan, AppChina, vShare, Pandaapp, Zeusmos, HipStore, and iFunbox.
advertisements