advertisements

You have to download AirDroid 2 APK if you want to use your Android on the web. AirDroid 2 is not the only app that allows you to use your Android on the web but it is definitely one of the best apps that give you the capability to use your Android over the air. If there is a need to rank top 3 Android apps of the year of 2014, AirDroid 2 should be in the list. Let's see the top 5 reasons why an Android user should download and install AirDroid 2 to their devices.
What Exactly Does AirDroid 2 do?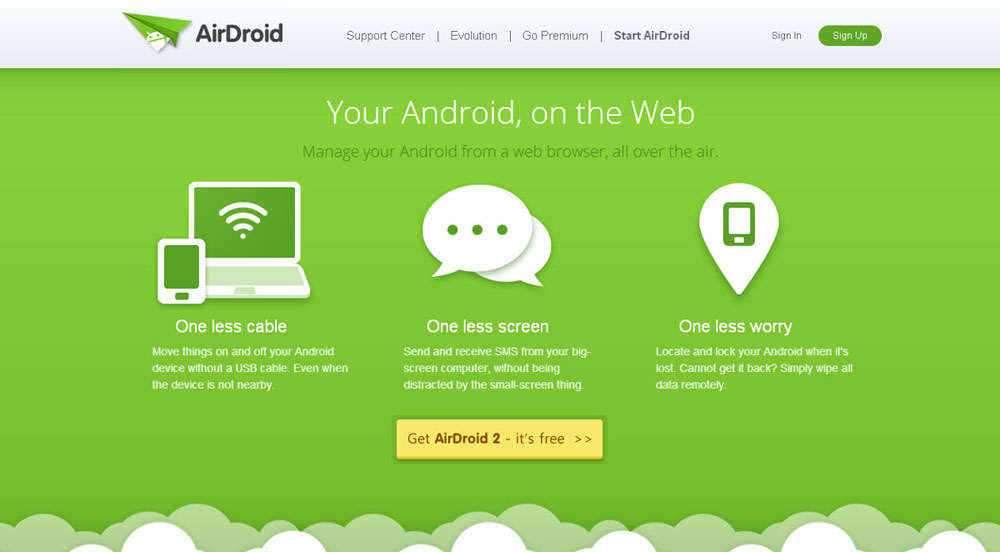 With AirDroid 2 installed to your Android device, you can manage your Android device from any web browser at anytime and anywhere. No driver installation is required. AirDroid 2 is simply a web app that works on all kind of Android devices as well as Windows PC, Mac, or Linux. Besides wireless file transfer, AirDroid 2 also allows you to send SMS and receive text messages from your web browser (A good alternative is to use Weixin Web Chat). In other words, this app turns your computer into your Android phone. If there is a need, AirDroid users can also manage their files, photos, music, videos, ringtones, wallpapers, contacts, or images between their computer and Android devices. Any file can be transferred from your Android device to the computer with no USB cable. One big advantage of using AirDroid is that you can print anything from your Android once it is connected to your PC.
How to Use AirDroid 2
Method 1: It is very easy to run AirDroid 2. First, open a web browser from your computer and go to web.airdroid.com. See the Scan QR code on the screen? Launch AirDroid 2 from your Android phone or tablet and scan it from the PC. You will be connected immediately.
Method 2: If you don't like the easy way, you can go for another way. Laucnh AirDroid 2 from your Android device and you will see a local IP address display on the screen. It usually looks like 192.168.1.XX:XXXX. Open a web browser from your PC and put that IP into it. Tap on the Accept button on your Android device when a message is pop up. Once again, you will be connected.
Now try to do import or export any APK files from/to your Android device to/from your computer. Alternatively, you can also check the call logs, contacts, or use the camera on your Android device.
AirDroid 2 alternatives: Android Device Manager, WiFi file Transfer, Android Download Manager, and Android Airplay. They work well on all Android phones especially Samsung.
For those who have used AirDroid before, you must agree that AirDroid is one of the best apps to swap files between computer, Android phone, as well as Android tablet. Not agree? Share you thoughts with the comment function below.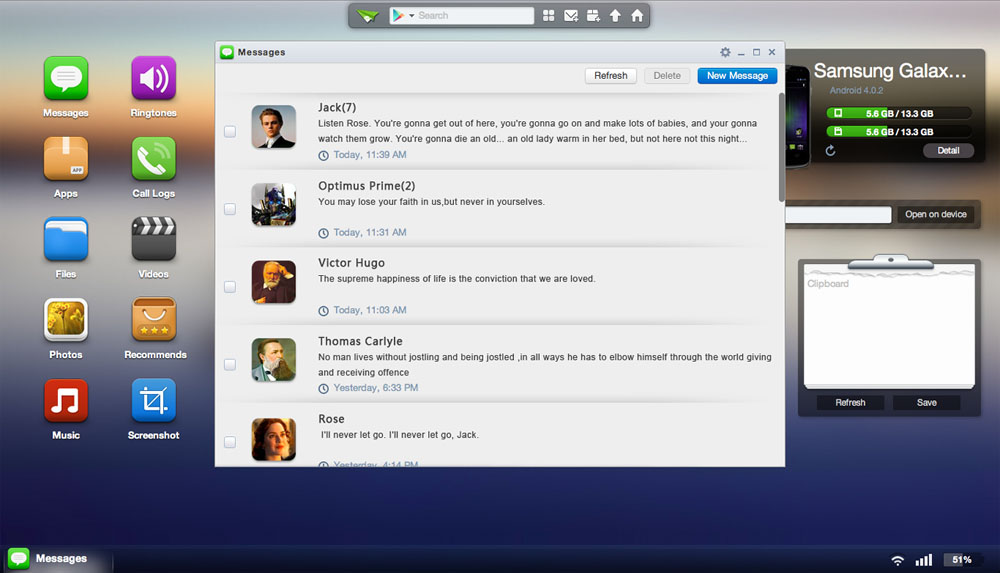 advertisements