advertisements

Here you can find the best sites to download cracked apps for all Android devices with or without rooting it (see: how to install cracked apps on Android without root). These websites are the best alternative to Android App Store. You can find thousands of cracked apps, games, wallpapers, ringtone, themes, tweaks and many things you need for your Android smartphone or tablets.
1. Baidu App Store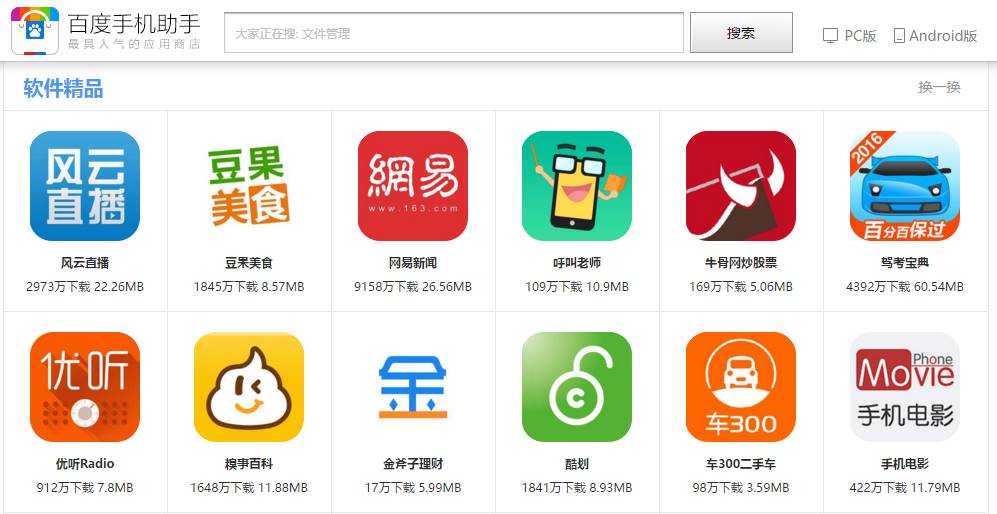 Baidu is the Google of China. Therefore, Baidu App Store is the Chinese version of Google Play Store. Baidu App Store aggregates a lot of third-party app stores and it features a powerful search system where you can look for your desired apps or games with just one click.
2. Opera Mobile Store
Opera Mobile Store has been in the market for a few years. This site provide tons of apps and games for Android, BlackBerry, iOS, HTML 5, Symbian as well as Windows phones. On top of that, you can submit your app to Opera Mobile Store and they are able to sell it to their customers.
3. Tencent App Gem
Tencent App Gem, also known as Ying Yong Bao, is another popular website in China that provides Android apps and games. Android users can download as many apps as they want from the website. Alternatively, you can also download the APK file of your desired apps and then transfer it to your Android phones or tablets.
4. Approb
Approb is one of the best sites to hunt for Android cracked apps and games. Approb for Android is like Cydia for iOS. You will see many paid apps from Google Play available in Approb for free. On your Android devices, go to Settings -> Applications -> Unknown Sources and check "Allow installation of non-Market applications" before you are able to run any cracked apps.
5. Wandoujia
Wandoujia allows you to download free Android apps! Wandoujia (also known as SnapPea) is a China-based Android app store started in December 2009. Within a few years, it is having more than 200 million Android users worldwide. You can download Wandoujia app on your Android or use the Windows version to download APK files.
6. CrackAPK.com
It is a very simple yet straight-forward website for cracked app hunters. Apps and games such as Run Cow Run, Towers N' Trolls, SleepStats, Alarm Plus Millenium, TrinusVR, Paperland Pro Live Wallpaper, Spheroid Icon, OneSeven Pro, GeoCam Pro and many others are available for free through this website.
7. BlackMart
BlackMart was once the King of cracked apps for all Android users as it provides the simplest yet free method to download Android apps and games. Today, there are still a big group of Android users going after this app just to download third-party apps to their Android devices.
8. GetJar
Just like other Android App Store alternatives in this list, GetJar offers Android users the best and the newest Android apps. This website allows you to search for the apps you want according to its categories. In addition, GetJar also offers a lot of unique hacks and tweaks developed by third-party developers.
See also: Android Apps Free Download Tutorial
Other sites for Android Cracked Apps: Pandaapp, AppChina, Handango, OnlyAndroid Superstore, Insyde Market, SlideME, Gfan, HiAPK, GoAPK, YAAM Market, Taobao App Market, and N-Duo Market.
advertisements