advertisements

Do you know that there are at least 10 Flappy Bird alternatives out there that will make you feel like to flap again? These games are blended with characteristics found in Flappy Bird but they are made in a different way. Few weeks ago, the developer of Flappy Bird announced that this multi-million dollars game has taken away his simple life. He then declared "Game Over" to the game. Since then, many users are hunting for something similar to Flappy Bird. Today, you can find at least 10 games similar to Flappy Bird. Are you ready to flap again?
Clumsy Bird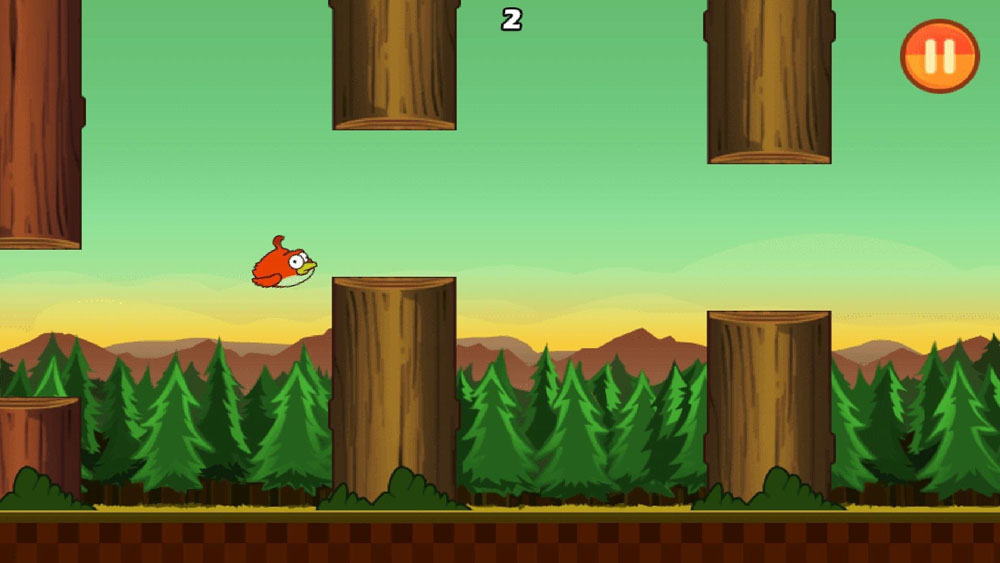 Flap the charming wings of the Clumsy Birds and avoid tree stump. The Clumsy Birds are very clumsy and they need your help to fly through all the dangerous places. Just like Flappy Bird, this game is extremely easy and fun to play. Just tap on the screen to flap the wings and avoid all the obstacles.
Floppy Bird
You can play Floppy Bird on any Android device as well as iOS device. It is a piece of flying floppy disk with wings on it. Tap on the screen to fly higher and dodge all the columns by flying through the gaps. Fly further and increase your score as you go. Floppy Bird is a free game and it can be downloaded from Google Play Store.
Want to play games like Cookie Clicker?
FlappyDoge
FlappyDoge works almost similar to Flappy Bird. This web-based flapping game is free to be played from anywhere in the world. You can access Flappy Doge for free and play it from PC or Mac. Use your mouse to click to fly higher. There is a counter on screen and it will be +1 each time you passed a gap.
Silly Bird
Now the Silly Bird is really in need of your help. The bird is silly and it could not fly well if you didn't offer your help. They need your finger to spread their wings and fly further. Tap on the screen or click (if you are playing this game on PC) to flap the wings and avoid blockages. Get your Silly Bird now and you will have unlimited fun of playing it.
Have you tried Subway Surfers for PC?
Flappy Bert
Flappy Bird, Flappy Bert, isn't that both of the game sounds very close? Again, this is yet another free web-based game that is similar to Flappy Bird. What you need to control is a flying Bert that bounce up when you click. It bounces down when you do nothing. What you have to do is control the flying Bert and avoid all pipes.
Ironpants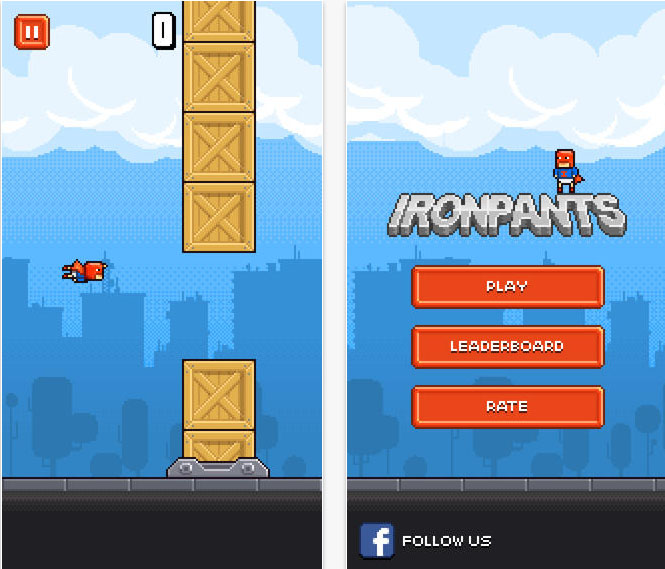 Ironpants is one of the most wanted Flappy Bird alternatives not because of the white underpants the superhero is wearing. The main reason Ironpants becomes famous is because it is made available on both iOS and Android. iOS users can download Ironpants through iTunes easily. On the other hand, Android users can download it straight away from Play Store for free. Just hold the screen to fly!
See why AppBounty pays you to play.
Flappy Bee
Instead of a flying bird, you can now play the game with a flying bee that has a pair of cute little wings on it. In Flappy Bee, you have to collect honeycombs while flying and avoid all things that will kill you in no time.
Fly Birdie
Fly Birdie is ranked the best Flappy Bird alternative in many game related websites. Make sure you fly nicely otherwise you might die within 10 seconds of gameplay. However, you can always restart because Fly Birdie gives you a few chances to play.
Flappy Wings
R. Kelly once sang "I believe I can fly", now everyone can fly! Download Flappy Wings and try to fly as high as you want. Unlike Flappy Bird and other similar games, Flappy Wings is injected with attractive soundtrack. The bird will make noises when it hits barriers.
You MUST not miss these games like Candy Crush Saga.
Flappy Plane
Flappy Plane is now in the Cave! Just like the nine games mentioned above, all you have to do is stay focus and flap your wings to fly. Tap to fly up and avoid walls. The plane will be crashed in no time once you hit the walls.
These Flappy Bird alternatives are not enough? Check out more games like Flappy Bird on Android, iOS, or PC: Helicopter (Copter), Super Ball Juggling (Free for iOS), Badland, Fall Out Bird, Splashy Fish (Free for iOS), and sure there are more coming.
advertisements