advertisements

Bring your experience in your Android phone if you are a car fanatic. If you're looking for the best car racing games that make you feel the desire, fast and limitless. Yes, we are going to share the Top Five Car Racing Android Games that will keep you entertained on the track.
Here is the scrumptious list of the top five car racing Android games. All of them are available on Google Play Store. Some are free to download while some comes with a price tag. Are you ready everybody? Enjoy and have excitement in this excellent car racing games. We love the way you battle.
You should try it out: Gfan Provides You Free Android Apps and Games
Asphalt 8: Airbone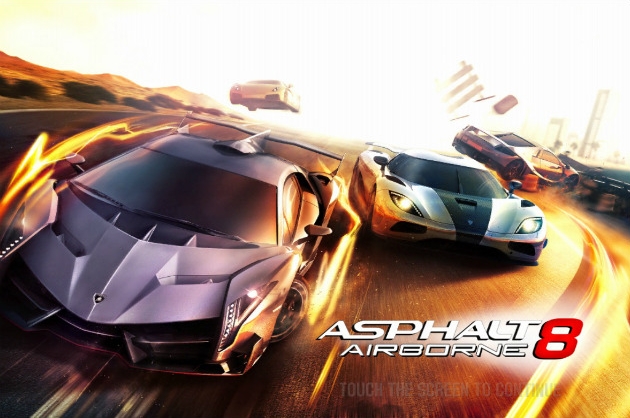 Asphalt 8: Airbone is the most incredible racing game with beautiful graphic, amazing effects and music that give you a temper perfectly. Discover the exclusive super cars such as Ferrari FXX, Bugatti Veyron, and Lamborghini Veneno.
It's awesome Asphalt 8: Airbone lets you race in 9 different locations and inspiring cities such as Venice, French Guiana, Iceland, Tokyo and more. You also can challenges your friends and drivers around the world and that's the most exciting moment whenever you race perform your best.
Price : Free
Requires : Android 2.3 and above
Need for Speed Most Wanted
Need for Speed Most Wanted is a high-quality racing game by EA and widely known throughout the world. With unique and distinctive feature realistic full car damage, fantastic graphics. This game bring you experience that you got challenge to race with luxury cars like Porsche 911 Carrera S, SRT Viper GTS, Hummer H1 Alpha and more. Those are not the ordinary car you can drive in your daily life but now you can drive it everyday you want in your Android phones or Android tablets.
Let's start to be the most wanted, race the way you want, beat your friends and rivals in style. You will never know how excitement of this popular Need for Speed Most Wanted game, if you do not try it yourself.
Price : $3.49 Buy
Requires : Android 2.3 and above. This is a paid car racing game but you may try to use Approb and get the cracked version.
GT Racing 2: The Real Car Experience
GT Racing 2: The real car experience is definitely great car racing game. What define a great car racing game? The real car driving experience! There are first-class car collections you can test your driving skills such as Ferrari, Audi, Mercedes Benz, Ford, Dodge and more. Especially legends cars like the 1974 Nissan, Datsun 260Z are available for you.
Are you a new GT racer? Enjoy the real car experience 28 new challenges each week, shortly you will become a genuine GT racer. Join the real competition with real players from around the world.
Price : Free
Requires : Android 2.3 and above
CRS Racing
CRS Racing is the most excellent drag racing game available on Android. Amazing graphics that make sure you delight and race over in the city streets with 65 licensed cars like Pagani Zonda R.,Mustang Cobra Jet, Hennessey Venom and many more. It's unbelievable you have to experience this kind of mobile racing game.
Upgrade your engine and boost up the speed. It's time to race with your Facebook friends and real CRS players from all over the world. Do not waste your time you have to quick install and get this cool racing game.
Price: Free
Requires : Android 2.3.3 and above
Real Racing 3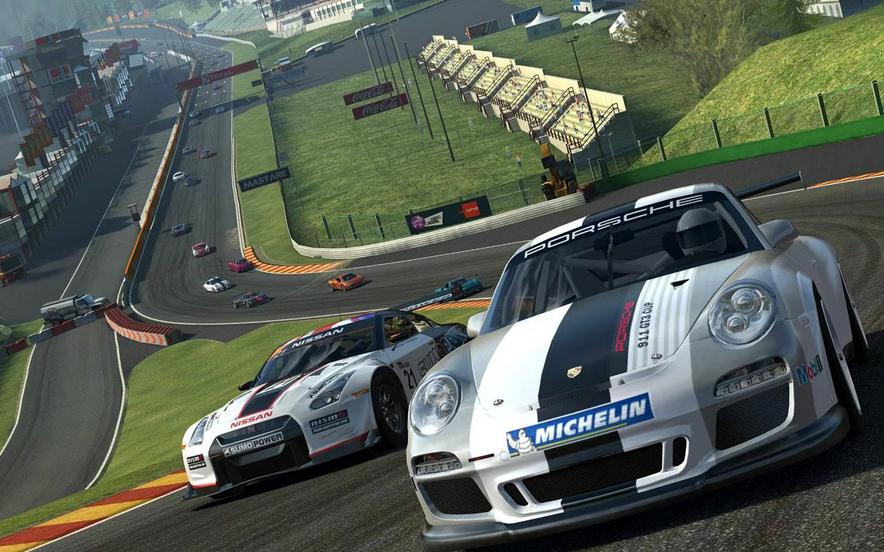 Real Racing 3 is the best car racing Android game that you can race on real licensed tracks from around the world. Keep your ride experience on real premium cars from Ferrari, Bugatti, Porsche, Lamborghini, Mercedes Benz, Audi and more.
Real Racing 3 allowing you to race real people and friends at anytime, anywhere you want with time shifted multiplayer technology. This ensures that you will not miss any competition. Well, you also can upgrade and earn real premium cars like Porsche 911 RSR (2014). Make sure you are real racer and your driving skills are superlative.
Price : Free
Requires : Android 4.0 and above
Try Blackmart Alpha and you will see more paid Android games for free.
You may have played these top five car racing Android games like Asphalt 8: Airbone, Need for Speed Most Wanted, GT Racing 2: The Real Car Experience, CRS Racing and Real Racing 3. Let us know the most addictive car racing game for Android you do not want to miss.
advertisements