advertisements

There are many ways to use LINE for PC – the PC version of the famous LINE app. However, there is only one way to use LINE on a windows PC without the need of a smart phone. According to a market survey, there is still a very huge percentage of people does not own a smart phone although iPhone, Samsung, Windows phone, and Blackberry are very common in the world today. If you are one of those people who is not using a smart phone but would like to run LINE on your PC for free, this is the one and only way to do it.
Why you need LINE for PC?
Whether you own a smart phone or a PC, LINE is now a necessary app not just for iOS users or Android users but also PC users. With LINE, users are able to send free text messages, free voice messages, free voice calls, as well as unlimited video calls to anyone in their contacts. There is almost no limit to use LINE on any latest computer device as long as the internet connection is available. What makes LINE stand out from other messenger app is the super-duper cute sticker. Users are able to express their emotion with stickers. In LINE, a sticker said a thousand words.
Do not miss these alternatives to LINE for PC: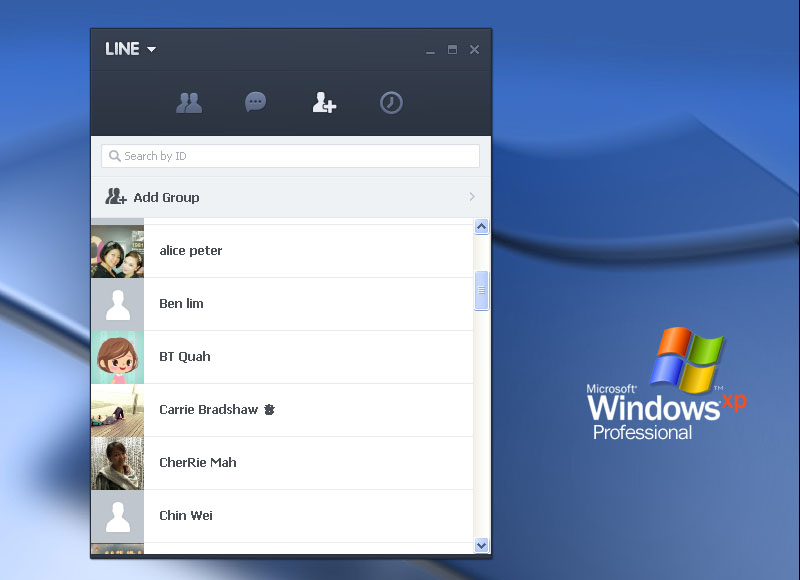 LINE for PC without smart phones
There is no need to feel surprise that you can now run LINE for PC without a smart phone. Mobile technology is moving in a speed that we can't hardly imagine. New things come out almost every day. Thus, running LINE on a PC without the need of a smart phone has become common after this article is published. Here are a few tasty steps to install LINE for PC without a smart phone.
Step 1: Download LINE for PC for free from Naver's official website. Please download the setup file from the given links below according to your operating system.
For Windows 7, Windows XP, or Windows Vista users: here
For Windows 8 and Windows 10 users: here
For Mac OS X users: here
Step 2: Run the installation file (LineInst.exe for Windows) after the download is completed. It will take less than five minutes for the installation.
Step 3: You can log in to your account if you have registered with LINE before. The entire contact lists in your smart phone will be imported to the LINE PC version. Otherwise, you will need to register a line account on PC once the installation is completed.
Step 4: Here comes the trick to use LINE for PC without a smartphone. As LINE require a smartphone for the registration, you can either borrow a smartphone for the installation or install an Android emulator (BlueStacks is recommended) to your PC and then register a line account.
Step 5: In your friend's smart phone or Android emulator, launch LINE and go to More -> Settings -> Accounts -> Email Registration. Enter your email and password. A verification code from LINE will be sent to your email. Enter the verification code in your smart phone/Android emulator and both your smart phone and LINE PC version account will be activated. What else now? Log into LINE from your PC and then start to chat with your friends.
Updated on August 25th, 2016: We have tested LINE on Windows 10 PC. It works flawlessly. Just follow the steps above and you can send messages, voice messages, or make a video calls to anyone in your contact list.
advertisements