advertisements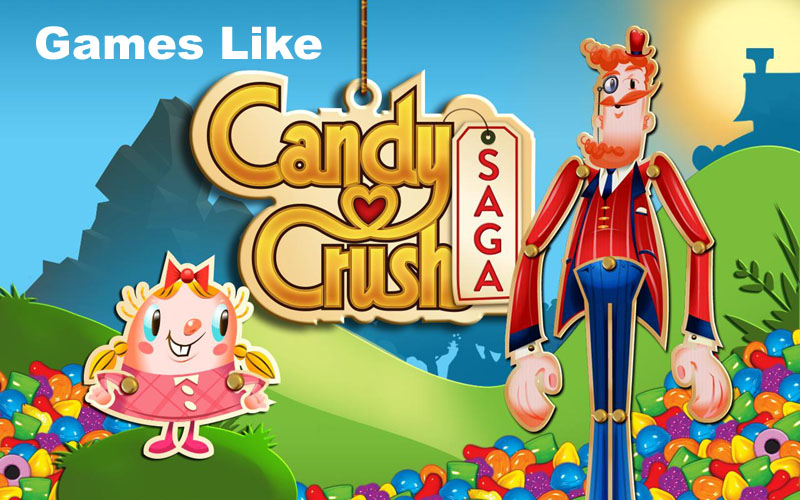 Delicious! It is really sweet to know that Candy Crush is still the most sought-after games after being a year in the market. Candy Crush was first introduced to Facebook users in April 12, 2012. The game received thousands of positive feedbacks from Facebook users and it was released on November 14 in the same year for all kind of smartphones including iOS iPhone, Android phones, Windows phones, and Blackberry. The game then boom and became the most popular game on the planet with more than 46 million users every month. Whether you are on a train, ridding on a bus, or sitting in a car waiting for red lights, there is a high percentage that someone else around you is playing Candy Crush Saga. In short, no matter where you are, the game is being played almost every minute at every corner around the world.
Thanks to the psychology experts and the game designer who make the game as addicted as cocaine, almost all every generation feel fun to play the game. Once it is downloaded to a smartphone, iPad, or a tablet, no one can ever stop playing the game. If you haven't heard of Candy Crush, there must be something wrong with your antenna. On the other hand, if you would like to try out some other games like Candy Crush Saga, here's some of the best Candy Crush Saga alternatives to give a try.
Jewel Mania
A kid's voice, a dog, a girl, and a devil boss are what make it different from Candy Crush Saga. Jewel Mania uses the same psychology pattern that founds in Candy Crush but blended with mirror breaks, fire burning, boom blasting, and some other effect to make it even more addicted. This game has nearly 500 puzzles to be solved and it is absolutely an awesome game.
Pet Pop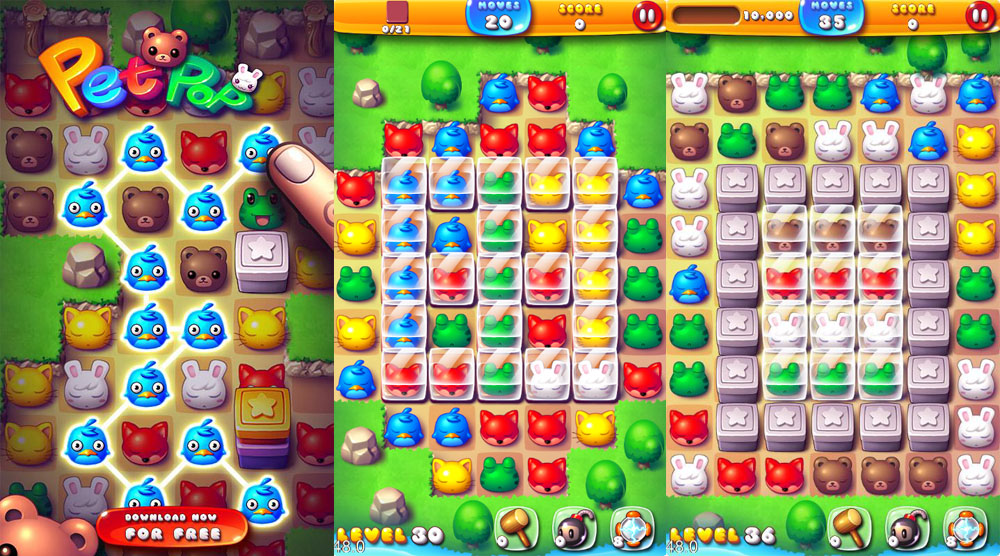 Those candy, chocolate, and sugar in Candy Crush Saga has been replaced with dogs and cats in Pet Pop. Pet Pop was released in late 2013 but it receives a lot of good reviews from gamers because it has something different with Candy Crush Saga. Pet Pop is a game where you need to connect lines puzzle and pop it. It is simply a fun game but full with lovely stuffs. Try this game if you think you are smart!
Bejeweled or Bejeweled 2
Another game like Candy Crush Saga is without doubt Bejeweld – one of the most popular and best-selling games from PopCap. The playing methods of this game are more or less close to Candy Crush but the design of this game is timeless. Try to spend 10 minutes with Bejeweled and see if you can get addicted.
Puzzle Craft
Puzzle Craft is yet another game like Candy Crush Saga. It is a match-three puzzle game but it offers a special way to play. You are given a city and your assignment is to make it bigger and busier. Inventive, fun, and exciting are best describe Puzzle Craft. It is available to iOS and Android but you can also play it on PC like how you play Subway Surfers for PC.
Treasure of Montezuma 3

Some people might not like Candy and sugar but if they want to play games like Candy Crush Saga in a cooler way, they can go for Treasure of Montezuma 3. Again, it is a match-three or match-four puzzle game but the graphic is more to treasure hunting. The latest way to play this game is to score as high as possible within a minute. Having heart attack? Please don't download this game.
Other games like Candy Crush Saga: Puzzle Quest 2, Dots, Hexbee, 10000000, Zookeeper Battle, Toy Balls, Jelly Splash, Cursed House, Disco Bees, Frozen Free Fall, Juice Cubes, Squarge, 7×7, and many more.
Not to be missed: Snappzmarket Alternatives to Download Free Android Apps
advertisements