advertisements

It is a necessity to download Cydia if you want to install unlimited cracked apps to an iPhone, iPad or iPod Touch. With Cydia downloaded to your iOS device, you can have unlimited paid apps and paid games for free. Besides, you can also download hundreds of unique apps that are capable to customize the look of your iOS devices such as Springtomize and Winterboard. At most time, it is impossible to download these kinds of apps from the App Store because you don't even able to see them in the App Store. This is because Apple never allowed their users to customize or modify the root file any iOS devices.
Now you have known the advantages of jailbreak and having Cydia in your iOS devices. It is time to learn how to download Cydia to an iPhone, iPad or iPod Touch. Follow the steps below and you will be able to install Cydia within 10 minutes. This tutorial works for all iOS versions such as the latest iOS 8 as well as the earlier iOS 7.1.2.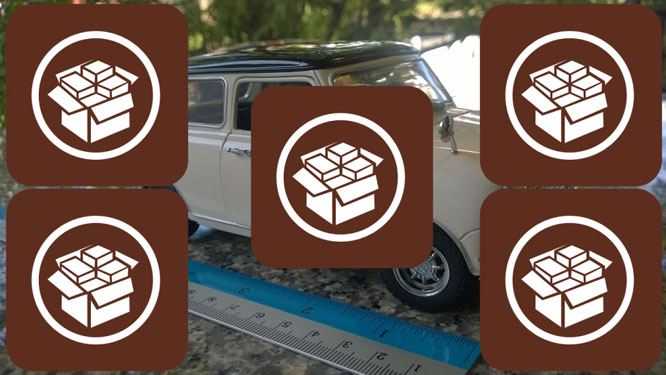 How to Download Cydia
There are many methods to download Cydia. Evasion, Absinthe, JailbreakMe, Redsnow, Pangu and more. It will be a complicated thing if we share all the functional methods here. Therefore, we will select the best jailbreak tools to use in this article which is Pangu Jailbreak Tool. Pangu is capable to jailbreak all kinds of iOS 8 and iOS 7 devices include the latest iPhone 6, 6 Plus, iPhone 5S, iPad Air, iPad mini and more. So, it is considered the best for now.
First of all, backup your iOS device which you are about to jailbreak.
Second, go to Pangu.io to download Pangu jailbreak tools for free. Make sure you download from the official website and pay nothing to it because it is a free tool. Select the iOS version according to your iOS device.
Connect your iOS device to your computer. Pangu works on both Mac and PC so it doesn't matter which one you are using as long as you download the correct jailbreak tools and Cydia version.
Run Pangu Jailbreak Tool and the program will recognize your iPhone, iPad or iPod Touch. It usually takes less than one minute. At this moment, you can still backup your iOS device if you forget to do it in step 1.
On Pangu, Click on the Restore button to install a fresh iOS firmware.
Once a fresh iOS firmware (either iOS 8 or iOS 7.1.2) is installed to your iDevice, go to Settings > General > Auto-Lock and select NEVER for it.
Again, select OFF for Passcode Lock and Find My iDevice.
Set your iDevice to Airplane Mode. This is important because many people couldn't complete the jailbreak process and install Cydia if they skip this step.
Everything is ready now and all you need to do is to check the Cydia checkbox and hit the Start jailbreak button. That's all! You should be able to get a jailbroken phone and download Cydia to it.
advertisements