advertisements

Ever wonder how to set wallpaper on PS4? If you are boring with the current wallpaper on your PS4 you can actually change it. It takes less than 5 minutes to set wallpaper or background on a Playstation 4. No advance knowledge is needed to do it because it is something very easy. Follow the step by step guide below and you will learn how to set wallpaper on PS4 within 5 minutes.
Step 1: The first thing you need to do is go to Settings.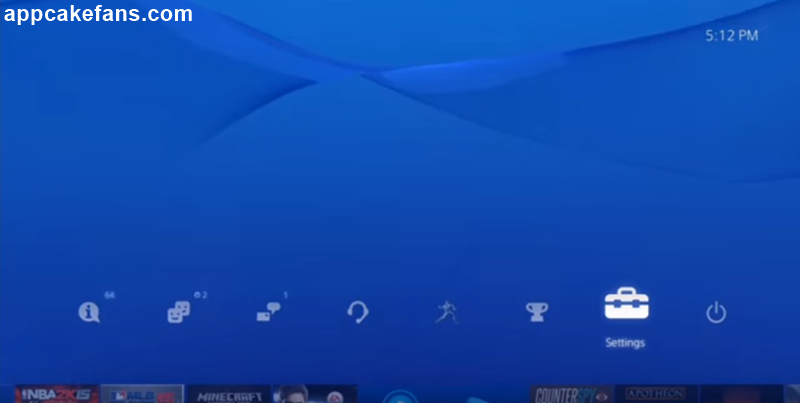 Step 2: The next thing you need to do is go to Themes. You might need to scroll down a little bit to see it.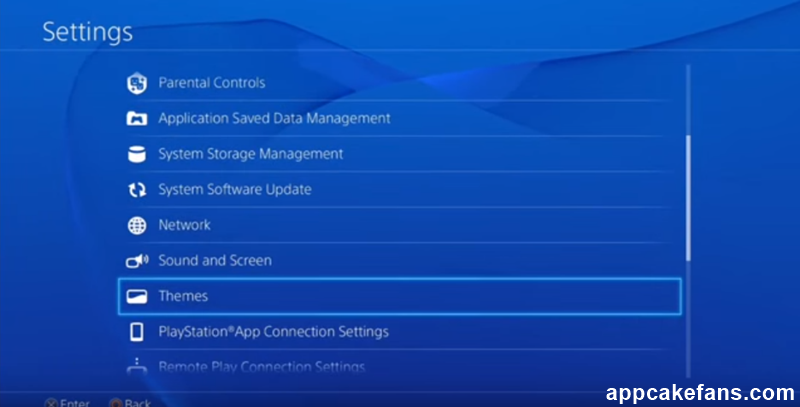 Step 3: Choose "Select Theme" and ignore the Text Drop Shadow.
Step 4: At this page you can select the theme you already have in your PS4. For those who are doing this for the first time, you can use the Flow theme. The Flow theme allows you to select your preferred background color.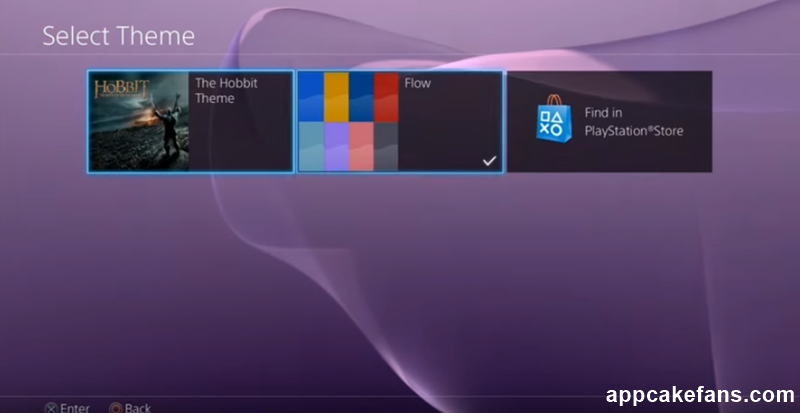 Alternatively, you can select "Find in PlayStation Store" to download PS4 theme. There are a lot of paid themes, for example, A Pirate's Booty 2 Theme, Koi Pond Siver Theme, Serenity Creek Theme, The Hobbit Theme, Axiom Verge Theme, Arctic Torrent Theme, Minecraft Theme and others. You can also search for free PlayStation themes. All you need to do is sort the price from low to high and you will see a bunch of free Playstation themes. Destiny Theme, Paper Sculpture Theme, and Call of Duty: Advanced Warfare Theme are a few popular free PlayStation themes. Just click on the one you want and you can download it right away.
Step 5: Once you have downloaded the theme, it will appear in "Select Theme" page. Click on it and then click on the "Select" button.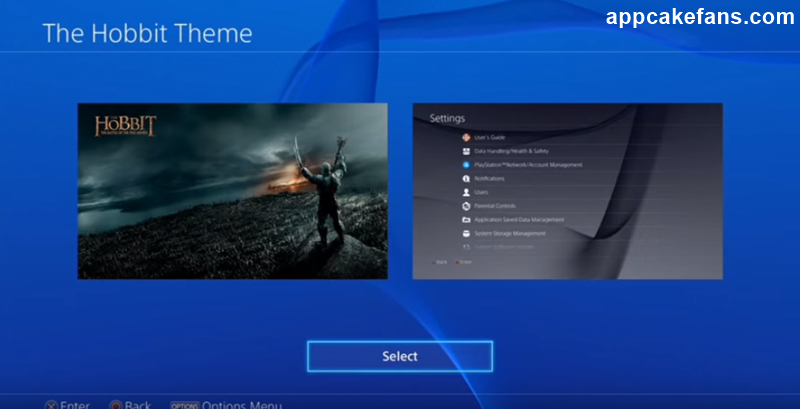 Step 6: Your PS4 will show "Please wait…" screen for a few seconds. Now go back to your home page and you will see a brand new wallpaper on your PS4. It always look nice and cool with a customized theme on PlayStation.
See also: Farm Heroes Saga Hack Tools (Free Download Online), How to Have 2 Clash of Clans Accounts on One iPhone/Android Device, How to Set Wallpaper Without Cropping in Android, and How to Transfer Photos from Android to PC.
That's the 6 easy steps to set wallpaper on PS4. Unlike PS3, PS4 has no way to put a photo as background. Thus, there is no way to use your own photo as background for PlayStation 4. Last but not least, please leave a message if you have a good PS4 theme to recommend to our readers or you have something to say about how to set wallpaper on PS4.
advertisements