advertisements

Finding the workable Sega Genesis emulator for Mac could be a tough thing although there are so many cool emulators available to download online for free. Often, the available emulators will be recognized as Malware by the anti-virus software in your computer because of the file types. As for the Mac, this will not happen because Mac does not comes with any anti-virus software. In fact, Mac doesn't even need an anti-virus software. However, you will occasionally still see a warning message from Mac OS but that doesn't matter because the list of Sega Genesis emulator for Mac here are those highly rated by Mac and iOS users. Some of the programs listed here are even able to run Sega Genesis games on iPhone, iPad, and iPod Touch. Surprise huh? Check it out now!
Fusion

Currently, Fusion is recognized as the best Sega Genesis emulator for Mac and also PC. It is a multi-system emulator that works on both platforms. Fusion runs smooth on Mac OS X or any Macintosh system. It allows Mac users to play Sega Genesis games, Sega CD, Sega Master System, Sega Dreamcast, and Sega Saturn games. In addition to that, you can also load MasterSystem ROM, GameGear ROM, Sega Genesis ROM, and Sega 32X ROM. In short, Fusion is the all-in-one Sega console you ever need for your Mac. Ready to play Golden Axe, Afterburner III, Star Wars – Rebel Assault or any other Sega games on your Mac? Click on the link below to download Fusion emulator for free right away.
Download Fusion Sega Genesis Emulator for Mac for FREE
IxDream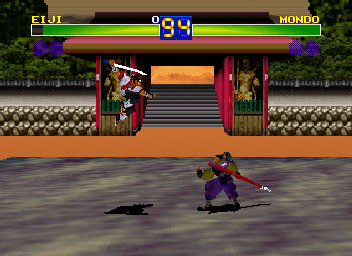 IxDream is an awesome emulator for Mac user to run Sega Dreamcast system on their Mac OS X. Since the first version of IxDream was released in 2006, there are more than 300,000 Mac users have downloaded IxDream and play Sega Dreamcast games on their Mac. It is easy to install IxDream on a Mac but you need to use two command-line in order to run it – "Ixdream mygame.elf" to load the program as a disc, and "Ixdream-e mygame.elf" to execute it directly. This is one of the best Sega Dreamcast emulator for Mac and you may give it a try on iPhone 6 or the new iPad.
Download IxDeam Sega Dreamcast Emulator for FREE
Generator

Generator is another Sega Genesis emulator you can try other than Fusion. It loads all the commercial games from Sega Genesis or Mega Drive to your Mac. This app was developed by James Ponder as a college project but it is now widely use by Mac and iOS users around the world because it is free to download. There are two different video rendering modes available – one for accuracy and another for speed. Generator emulator supports both BIN and SMD format files.
Genesis Plus

Try Genesis Plus if you need a Sega Genesis emulator for Mac that comes with nearly 100% accuracy. Genesis Plus supports six-button game pads as well as cheat codes. As for the file format, it supports both SMD and BIN.
Download Genesis Plus Emulator for FREE
SMS Plus
SMS Plus is definitely not an iPhone app for SMS features. It is an open-source, freeware, portable emulator for the Sega Master System and Game Gear console. SMS Plus is able to run full speed even you are using it on a low end computer. The compatibility is very high and it will not disappoint you. Try to play Street Fighter on your Mac with SMS Plus and you will know what we mean.
Yabause

Yabause is a cross platform Sega Saturn emulator. Yabause serves Mac OS X, Windows, as well as Linux system. It is currently the best Sega Saturn emulator for all the mentioned operating systems. The latest available version is 0.9.13 and you can download it from the link below for free. It is available in DMG (.dmg) file and Yabause is definitely worth for a try. You might want to try Shiten Myooh "again" with this emulator on your Mac.
Download Yabause Emulator for FREE
Do you like any of the above Sega Genesis emulator for Mac? Do you face any problem during the installation? Do you enjoy playing Sega Genesis games on your Mac? Please do not hesitate to voice loud with the comment features below. Make sure you shout it out loud.
advertisements