advertisements

Have you heard of Meipai app? Do you know how to download Meipai English? Spend five minutes to read this article if you have heard about Meipai app and wondering how to use Meipai.
Meipai is a simple yet powerful app for Android and iOS users. It is capable to beautify any mobile videos and share it to Meipai community. Besides, it is able to turn a video taken with your mobile into a beautiful music video (MV), short video or classic movie with Emotag, Emoji, text, sound, music and etc. With only this reason, Meipai app managed to garner over 100 million users in just eight months since it was launched.
Meipai users are from all over the world and it has been a very popular app in United States and some Asia countries such as China, Korea, Japan, Vietnam, Thailand and many more. Last month, one of our writers uploaded a video to Meipai and has been chosen as featured video. The video received thousands of comments from people around the world almost every minute. How amazing it is! For now, it is a must-have video app for all iOS and Android users. If you love to create videos, follow our guide to get Meipai download and learn how to use Meipai with our free Meipai English tutorial.
How to Download Meipai
There are few ways to get Meipai free download. iOS users can download it from Apple App Store or Cydia App Store in order to run Meipai on iPhone, iPad, iPod Touch or Apple Watch. On the other hand, Android users can just download it from Google Play Store or download Meipai APK from any trusted source. Instead, Mobegenie is a great source to get Meipai for Android devices. You can download Meipai app or any other apps from Mobegenie with just one tap. Once Meipai is installed to your phones or tablets, you should be able to see Meipai logo.

Meipai Logo
How to use Meipai
Let's learn how to use Meipai and join the hottest short video community now!
Step 1: Launch Meipai app once you have installed it to your device. In order to use Meipai, you are required to register an account with Weibo or Facebook. You will need to register a Weibo or Facebook account if you don't have one.
Step 2: There will be three big buttons once you entered Meipai – Shutter, Friends and Messages. Tap on Shutter.
Step 3: Tap on Video if you are planning to record a video. Otherwise, tap Photo.
Step 4: Focus your device's camera to the object you are shooting and tap on the pink Meipai button or the screen to start shooting. At most time, Meipai limits a video to one minute.
Step 5: Proceed to edit the video. There are a few pre-loaded effects and you can select any of them to turn your video into a professional music video. A few famous Meipai MV effects are Love letter, Barcelona and Hacker.
Step 6: Also, you can add a background music or song to your video. Dolphin Tango, Rock&Roll and Jazz Club are a few pre-loaded music that comes with Meipai app.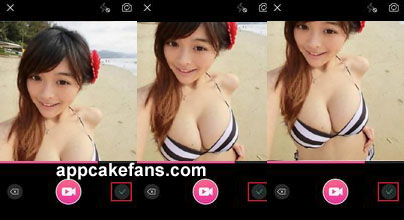 Step 7: It is important to know how to set privacy on Meipai. Once the video editing is done, you can save it to your smartphone, share it to Facebook, Weibo or your Instagram. Tap on the Draft button if you are not satisfied with your work. You can then share it later.
View some of the hottest video on Meipai such as the Tao Exo videos. Have something to say about Meipai? Having problems to download Meipai or understanding Meipai English version? Use the comment features here to shout it out!
advertisements